Contest Supporter Program
Greeting (Sorry it is so long)
Thank you for participating in and following the yo-yo contest scene, including the World Yo-Yo Contest (WYYC) and National Contests (NCs) in your countries. We are happy that we can finally hold an in-person WYYC this year in Osaka after the last Worlds in 2019. We are so excited to get to see all of you who are coming to Osaka, and also to get to share our passion with everyone who loves yo-yo all over the world through this contest.
Today, there is one thing we would like to share with all of you.
At WYYC2019 Cleveland, we announced that we were going to have WYYC2020 in Budapest, Hungary. We were so excited and we believed everyone else was also.
The Hungary team, led by Vilmos Zoltan Kiss, worked hard to prepare for the contest in Budapest in late 2019. They booked the venue, started sponsor negotiations, arranged lodging agreements, started registration, and went through the preparation of everything else that comes with running a world contest.
However, as all of you know, WYYC2020 in Budapest did not happen. You know why. A pandemic swept the earth and disrupted all of our lives.
We decided to postpone the contest to 2021, but it was still not possible to do that year.
In the end, among all that uncertainty, we could not keep the Hungary team standing by and could not keep the venue booked. The result was that we had to cancel WYYC in Budapest. We had been very much looking forward to it, but didn't have any other choice at the time.
Then we had a lot to tackle. Canceling a big event was, of course, not free.
We had to refund all of the sponsors and contestants, yet, we still had to cover the credit card processing fees for those transactions. Next were the cancellation fees for the venue, all the expenses from preparing the logo, web site, and videos to promote the contest, and finally, compensation to the travel agency who worked hard to help us set up the event.
The total loss was over $20,000 for the contest we could not have.
Vilmos and the Hungary team were worrying financially and they were about to cover the loss from their personal funds, which we didn't think was right. Therefore, IYYF decided to cover the loss and paid all the necessary expenses and work involved for WYYC in Budapest.
With that, IYYF lost all the savings/buffer funds. We are glad that at least we had the funds to be able to cover the loss from this worldwide chaos.
In the meantime, we also ran two Online World Yo-Yo Contests to keep the yo-yo contest culture running worldwide and sustain the awareness of WYYC.
In 2023, we are now back to running WYYC2023 in Osaka, but there is still a challenge here for us. Costs of everything have increased worldwide. We need a spacious venue for infection prevention, and all of the sanitary goods necessary. Also, we had to plan a contest after an almost 4 year break while many people are still hesitant to travel. It was very hard to foresee the number of participants and spectators. Japan only just loosened the national infection prevention restrictions this May. We could not finalize things early enough because we could not foresee the situation in summer with Covid.
Happily, we have 367 contestants and many more spectators registered for WYYC2023, yet, we still cannot be sure that we will be able to cover all our expenses with the revenue from the contest.
We could use your help.
We are running a Contest Supporter Program this year.
If you donate a certain amount to help support the IYYF and World Yo-Yo Contest, we will give some special yo-yos back to you.
It is a donation, so the price of the yo-yo does not match what you pay, but if you have some spare funds and feel like supporting the contest, please check the plans below. We are making some very limited 2020 Budapest logo yo-yos, too.
Thank you for reading this. Thank you for supporting us. Thank you for participating. Thank you for playing yo-yo.
We cannot wait to see you all in Osaka or a future WYYC near you.
Hironori Mii
What is a Contest Supporter? (Private Sponsor)
One way to help support the World Yo-Yo Contest is by becoming a Contest Supporter.
We created this level of private sponsorship for those who wish to contribute to or be a part of WYYC2023 on a personal level. It is also a good option for those who are simply too far away or too busy to attend the contest itself, but still want to help out or participate in some way.
Though "Contest Supporter" implies individual support, families, groups, yo-yo practice clubs, etc. may also use this method of sponsorship.
All money contributed by Contest Supporters will be used to directly fund the operation of the World Yo-Yo Contest 2023.
(Note: In the case of a surplus after the contest, we will use the remaining funds for future JYYF/IYYF official contests and other activities to promote yo-yoing and develop the community, including JYYF official yo-yo teaching sessions and/or trick testing.)
As a token of thanks for your support, we have arranged several Contest Supporter exclusive rewards and privileges proportionate to the amount contributed.
For full details on support units (levels) please see the chart below.
The organizers are sincerely grateful for any amount of support you are able to provide. With your help we can make this the best World Yo-Yo Contest yet!
If you wish to receive your rewards at WYYC2023, please register before 8/7. After 8/8, we may not be able to prepare your package to give it to you at the contest (in that case, we will need to mail it to you a few weeks after the contest is over).

Supporter Plan #1 : 15,000 JPY (Approx. 110 USD)
YoYoFactory Classic Shape New Looping Yo-Yo (WYYC2023 ver.) x 1
YoYoFactory Wooden Yo-Yo Legend Wing (WYYC2023 ver.) x 1
WYYC2023 Can Badge (Pinback Button)
WYYC2023 Sticker (Normal)
WYYC2023 Flyer
WYYC2023 Program (Pamphlet)
(Maybe some more small goodies)
Supporter Plan #2: 30,000 JPY (Approx. 220 USD)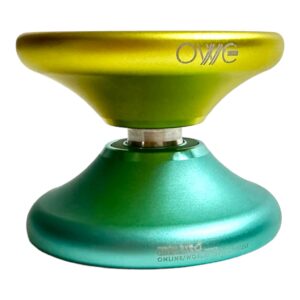 YoYoFactory Classic Shape New Looping Yo-Yo (WYYC2023 ver.) x 1
YoYoFactory Wooden Yo-Yo Legend Wing (WYYC2023 ver.) x 1
YoYoFactory New Monometal "Bullseye" (OWYYC2021 ver.) x 1
WYYC2023 Can Badge (Pinback Button)
WYYC2023 Sticker (Special Hologram ver.)
WYYC2023 Flyer
WYYC2023 Program (Pamphlet)
(Maybe some more small goodies)
Supporter Plan #3: 30,000 JPY (Approx. 220 USD)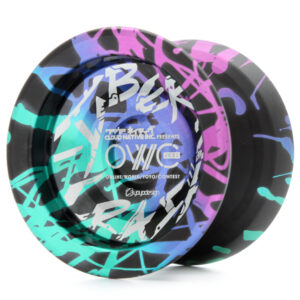 YoYoFactory Classic Shape New Looping Yo-Yo (WYYC2023 ver.) x 1
YoYoFactory Wooden Yo-Yo Legend Wing (WYYC2023 ver.) x 1
C3yoyodesign Mono-metal "Cyber Crash 2" (OWYYC2022 ver.) x 1
WYYC2023 Can Badge (Pinback Button)
WYYC2023 Sticker (Special Hologram ver.)
WYYC2023 Flyer
WYYC2023 Program (Pamphlet)
(Maybe some more small goodies)
Supporter Plan #4: 45,000 JPY (Approx. 330 USD)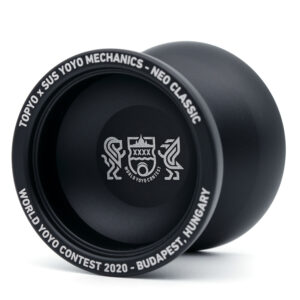 YoYoFactory Classic Shape New Looping Yo-Yo (WYYC2023 ver.) x 1
YoYoFactory Wooden Yo-Yo Legend Wing (WYYC2023 ver.) x 1
YoYoFactory New Monometal "Bullseye" (OWYYC2021 ver.) x 1
C3yoyodesign Mono-metal "Cyber Crash 2" (OWYYC2022 ver.) x 1
TopYo x SUS YoYoMechanics New Mono-metal "Neo Classic" (WYYC2020 Budapest ver.) x 1
WYYC2023 Can Badge (Pinback Button)
WYYC2023 Sticker (Special Hologram ver.)
WYYC2023 Flyer
WYYC2023 Program (Pamphlet)
WYYC2023 Sacoche (Mini Shoulder Bag)
(Maybe some more small goodies)
The current exchange rate for JPY/USD is around 140 to 1. (2023.7.27)
Submission Form